In previous article series I provided an overview and step by step instruction how to make you Bellfire fireplace with Mertik Maxitrol controller smart. This project that was presented during the Home Assistant Conference 2020.
In the article series and presentation I focused on the essential controls, basically turning the fireplace on and off. I received number of requests to extend the controls to support increasing and decreasing the fire and also activating the so called center burner.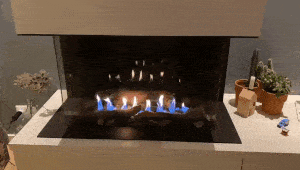 After doing some research and trial and error I've found the combinations for the relays to add these features to your smart fireplace.
Continue reading

"Adding centerfire, increase and decrease to your smart Bellfire fireplace solution"