With the start of 2021, I just hit the 10-year milestone working at Sitecore.
While normally I would just let this pass and focus on the next big things that we need to deliver, I want to take a moment to reflect on my 10 years at Sitecore and thank a number of people that inspired me along the way.
Reed the original article with comments directly on LinkedIn: https://www.linkedin.com/pulse/10-years-sitecore-pieter-brinkman/
My journey at Sitecore has been amazing. It started as a pre-sales consultant in The Netherlands, to quickly join co-founder Lars Nielsen to build the MVP program, moving into Product Marketing to grow and strategies Technical Marketing.
It is amazing to be part of the transformation from a 'small' company to where we are now. It provided me with the opportunity to see the insight of everything you read about in books, the good and the bad. The journey is not only with Sitecore, it's also a journey with the industry. Continuous transformation, and evolution of the industry that we work in. Adapting to new trends and technologies, keeping up with the fast paste of technology.
Over the years I worked with countless people that inspired me. I can't name them all, but I do want to call out a few that made a difference (in order of time :))
Harry van Rossum, for being a supportive manager and helping with the transition to Sitecore corporate
Lars Nielsen is my true mentor. Leading by example; starting every day with endless energy, passion, and excitement. Never focus on constraints, focus on opportunities.
Bjarne Hansen for showing how people management is done.
Scott Anderson for being a great CMO, having amazing people skills and always being available when needed.
Darren Guarnaccia for widening my scope to be more industry-focused
Terry Fortescue for truly understanding the value of Technical Marketing. Mentoring me in bringing Technical Marketing to the next level. Challenging me to build strategy and structure into programs and initiatives. Believing in me and investing and growing the Technical Marketing team.
Paige O'Neill for enabling me to have a global impact with Technical Marketing and having my back when needed
And last but not least, my amazing team of professionals. Mark van Aalst has been part of this journey and even longer. Working with Mark for the last 15 years has been a pleasure. Tamas Varga for being an amazing professional and taking the community and the MVP program to the next level. Jason St-Cyr for managing the evangelist team, and always keeping me, and the team, on track. Rob Earlam a great team player, always a pleasure to work and travel with. Anastasiya Flynn for her great knowledge and professionalism, always focusing on ensuring success for customers and developers. Jean-Francois Larente delivering the sales demo with an amazing team of engineers, focusing on the bigger picture, and making a difference for Sitecore across departments. An amazing professional to work together with.
There have been tons of highlights and people I would like to thank for these amazing 10 years. A few highlights that stand out for me.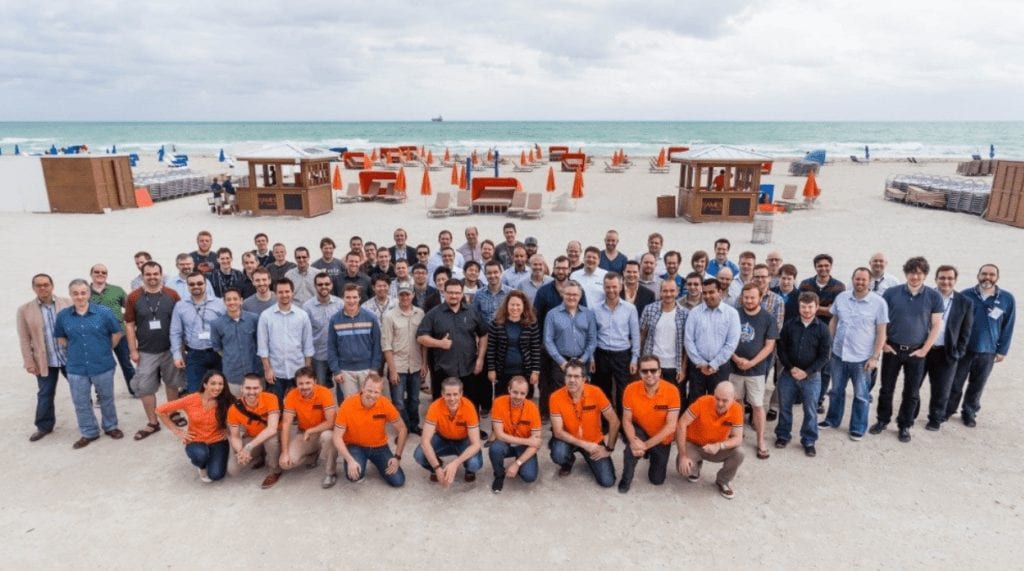 The first MVP summit in Miami. Being able to create this memorable experience was the key catalyst in the success of the MVP program. Amazing to work with @Marissa on this!
Sitecore Technical Summit in Iceland. Great location, amazing people, and the start of many new product innovations.
The first Symposium Technical keynote I co-presented with Lars Nielsen.
The Technical Marketing off-sites. Amazing group of people, great discussions, amazing locations, and great activities. The offsites are the place where plans are made!
Being part and growing the Sitecore community. Meeting the community across the globe at Symposium, User Groups Conferences, User Groups, Global Sales Kick-Off, and much more events. Experiencing different cultures. Meeting and connecting with people that share a passion.
There are so many more highlight and every highlight come with more stories, many of the people that were part of this will know.
I can't wait till we meet again!